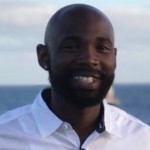 HEAD COACH KIRK MATTHEWS
Grew up around the game. Watched my brother play as an All-American small forward at Morris College (NAIA). Played in leagues growing up. Graduated from Pickerington Central High School in 2009. Played in intramurals and leagues while studying Sports Administration at the University of Cincinnati, where I graduated from in 2014. I train and develop players in the off season. Assistant to the boys from 2017-18, assistant to the girls from 2018-19. This is Coach Matthews second year as head coach.  He is very passionate about the game and getting others to learn about life through the game.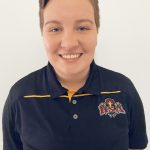 Coach Sydney "Syd" Shanaberger is the Assistant Girl's Varsity basketball coach. Coach Syd is starting off her coaching career with the Lady Hawks. She is a four-year letter winner of Cuyahoga Valley Christian Academy and Mayfield High School where she graduated from in 2014. Coach Syd played for multiple AAU organizations to include SMAC, Improv, and Ohio Xtreme. She was a 2x Ohio Girl's Basketball Report & Top 64 Showcase participant. Coach Syd attended Muskingum University in New Concord, Ohio and participated in one year of college basketball which ended in injury and ultimately led her to join the United States Air Force. She served for three years as a mental health technician at Vance AFB, Oklahoma. Upon returning home to Ohio, she was accepted to THE Ohio State University where she is currently completing her Bachelor's of Science in Psychology with hopes to pursue her Master's in School Counseling. Coach Syd is eager to learn more about the coaching side of basketball and hopefully instill her love for basketball in the players she has the privilege of coaches. Go Lady Hawks!
*United League Game
1/21 vs Gilead Christian-5pm
1/22@New Hope-6:30pm
1/27@Genoa Christian-6pm
1/30@Madison Christian-6pm
2/1@KIPP-6pm
2/8@Hamilton Township-6pm
2/11@ Wellington-6pm